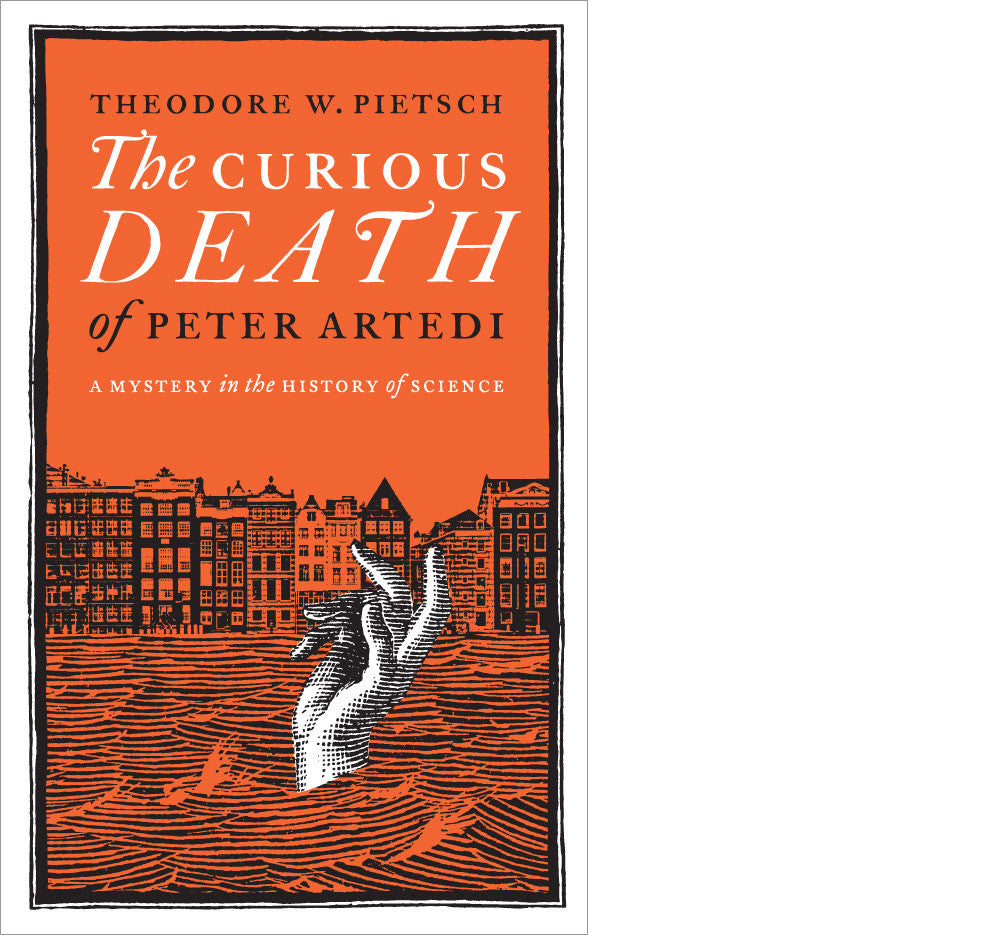 Author: Theodore W. Pietsch
Publisher: Scott & Nix, Inc.
Told through the voice of a pivotal figure in the Age of Enlightenment, this entertaining work of historical fiction explores the world of old Amsterdam and the mysterious death of a young scientist. When Peter Artedi and Carl Linnaeus first meet in March 1729 as students at Uppsala University, they take an immediate liking to each other and soon form an intense intellectual bond. Sharing their revolutionary ideas about order and hierarchy in nature, the pair develop elaborate plans to classify plants and animals in ways never seen before—Linnaeus focusing on plants and Artedi concentrating on fishes. In September 1735, though, just as Artedi is set to publish his work, he drowns under puzzling circumstances. Following up on a pledge to his lost friend, Linnaeus retrieves Artediss manuscripts and has them published, not before he publishes his own work and makes a name for himself as a historical figure of epic proportions, while Artedi is quickly forgotten. This story about a little-known event from a key point in history investigates the untold tale behind the friendship of Linnaeus and Artedi and what may have actually happened between them.
Editorial Reviews
Publishers Weekly. Early modern biologists wage a vicious struggle for survival in this piquant historical novel. Ichthyologist Pietsch (Fishes, Crayfishes and Crabs), reimagines the relationship between Peter Artedi, an ichthyologist who drowned in an Amsterdam canal in 1735, and the pioneering botanist and taxonomist Carl Linnaeus. In Pietsch's telling, the two are friends-perhaps lovers-and also rivals: Artedi a diffident genius, Linnaeus a scheming striver trying to appropriate his friend's brilliant insights as his own. (Chief among them is a system of classifying plants by their sexual organs, which Linnaeus elaborates with over-ripe conjugal metaphors.) The novel is mainly a fictionalized portrait of a toweringly narcissistic Linnaeus. ("Of all my wondrous works, it was the very first that...made me equal to the immortals," runs one auto-encomium.) Through his florid, insecure, pedantic voice Pietsch illuminates a science being born from myth and dogma-Linnaeus daringly classifies man as just another primate while dismissing the notion of evolution-and the ruthless, possibly lethal, competition between its adherents for preeminence and patronage. The result is both a sprightly tour of 18th-century biology and a twisty tale of a scientist trying to rationalize his own darker nature.
Booklist. *Starred Review* Eighteenth-century contemporaries saw only a tragic accident when the promising ichthyologist Peter Artedi himself joined the fishes as he tumbled to his 1735 death in an Amsterdam canal. But in this fascinating and impeccably researched novel, Pietsch opens a more sinister possibility. For in a lightly fictionalized account of Artedi's intense but strained friendship with the revolutionary biologist Carl Linnaeus, readers brush up against dark hints that the senior scientist connives in the younger researcher's death. Even if Pietsch moves slightly beyond the historical evidence, the factually grounded bulk of the narrative makes his artistic interpolations entirely plausible. For, more than any other man in Holland, Linnaeus has the motive, means, and opportunity for snuffing out his brilliant young rival. Readers see, in particular, how the brilliant but arrogant and impulsive Linnaeus becomes inflamed with jealousy at his collaborator's accomplishments, finally boiling over with covetousness for Artedi's groundbreaking manuscripts, craved as a vital prop for his own meisterwerk in biological classification. Himself a distinguished marine biologist, Pietsch recognizes what is at stake in these men's science. But it is through imaginative vision, not science, that he fathoms the turbid emotions that can turn a towering but merciless genius against a vulnerable collaborator. A truly highbrow whodunit that will be of interest to readers of historical fiction, literary thrillers, and scientific history. —Bryce Christensen