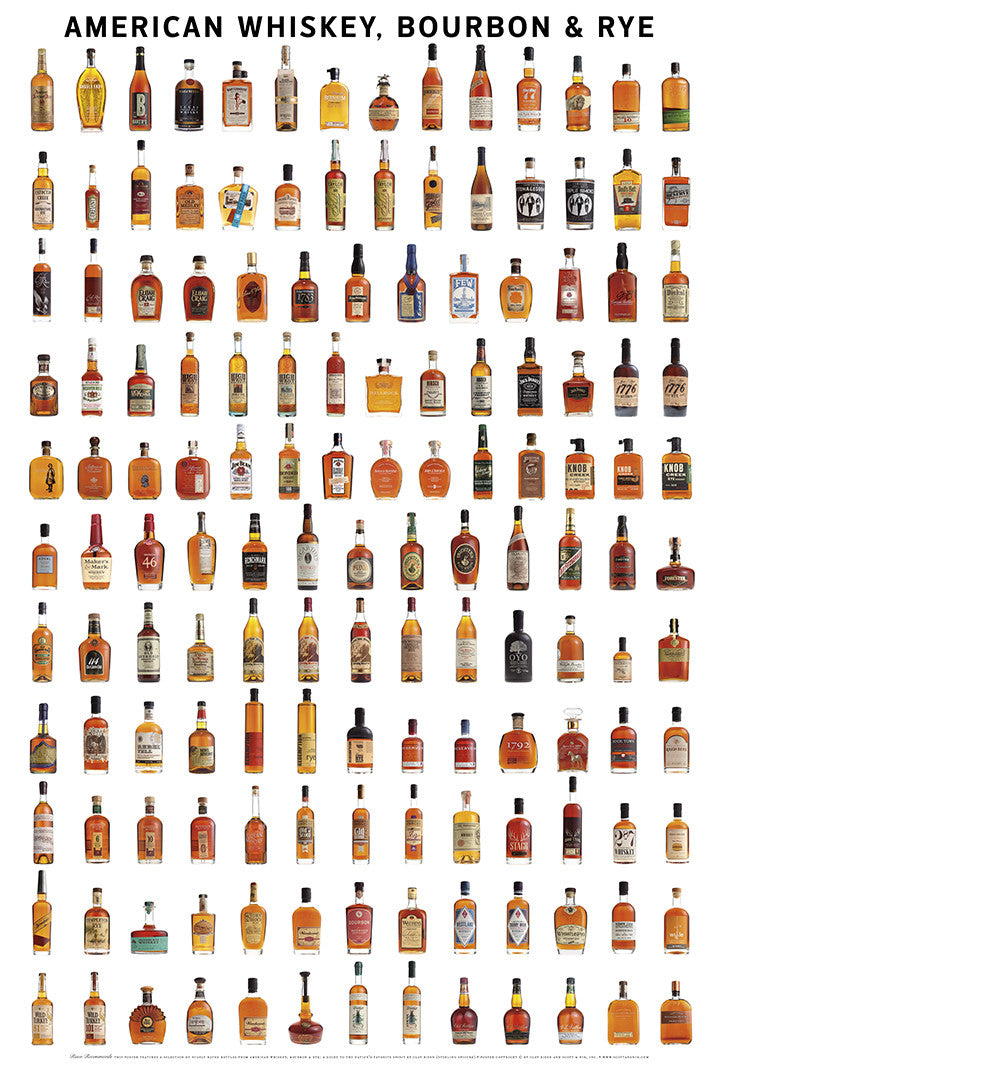 Author: Clay Risen
Publisher: Scott & Nix, Inc.
Size: 24 × 36"
ISBN: 978-1-935622-64-2
Risen Recommends
The American Bourbon, Whiskey & Rye Poster features a selection of highly rated bottles from Clay Risen's best-selling spirits book American Whiskey, Bourbon & Rye: A Guide to the Nation's Favorite Spirit (Sterling Epicure).
From the rare and expensive to the value-priced everyday drink, this poster is a curated celebration of Risen's top rated American spirits.
Printed on quality 100# matte paper, rolled, poly-bagged, and shipped in a study tube with plastic end caps, the AWBAR poster is the perfect gift for yourself or the whiskey-lover in your life.
Video: AWBAR poster on YouTube
About our Frames
Choose from two styles of custom high quality black matte or matte silver anodized aluminum frames. Sturdy, lightweight, and handsome. (Final frame size for 24 x 36 inch poster is 26.25 x 38.25 inches; 18 x 24 final frame size is 20.25 x 26.25.) Made in the U.S.A.
Each framed poster has a special Framers Brand™ UV filtering protective lens cover. This archival-quality cover is better than glass and prevents sunlight from damaging the artwork. It's also scratch-resistant and will not show fingerprints. It's the perfect cover to preserve and protect your poster for over 100 years. Each framed poster is backed with acid-free foamcore for maximum archival protection.
Posters are shipped fully framed with wire hanging hardware, bumper stickers to protect your wall, and nails.
All shipments are sent via Federal Express Ground in a specially designed shipping container to arrive in perfect condition.