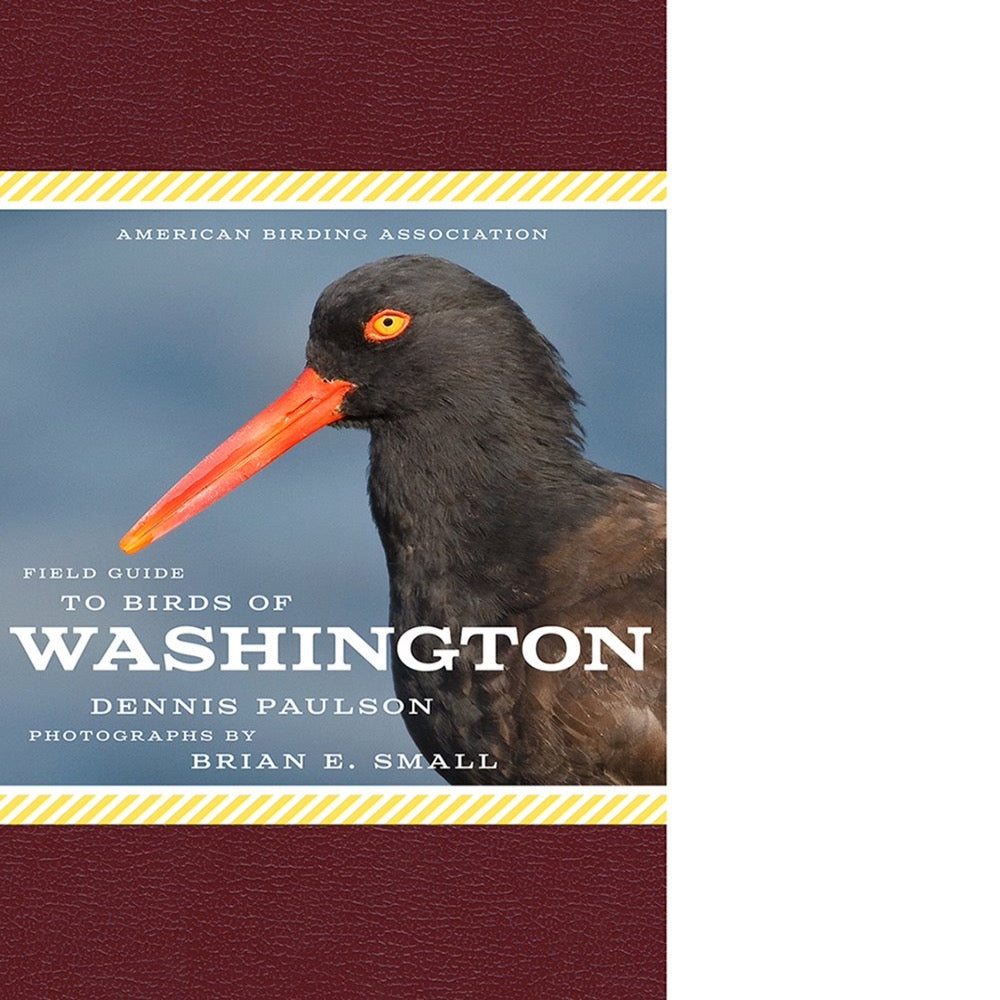 Author: Dennis Paulson
Publisher: Scott & Nix, Inc.
Celebrate the birds of the Evergreen State with the American Birding Association
Field Guide to Birds of Washington
The most comprehensive and up-to-date photographic guide devoted to the birds of Washington:
505 beautiful color photographs featuring 299 bird species in natural habitats
Clear and concise introduction, identification, habitat, and birdsong text 
Tips on when and where to see species throughout the year
Organized by type of bird from waterfowl to finches
Complete Washington bird checklist, detailed map, index, and quick index
Dennis Paulson has taught university and adult-education courses about natural history for fifty-two years while living in Seattle. His last position was as the Director of the Slater Museum of Natural History at the University of Puget Sound. Dennis has written over ninety scientific papers and ten books, including Birds of Puget Sound: Coast to Cascades, Shorebirds of the Pacific Northwest, and Shorebirds of North America: The Photographic Guide. He has traveled on all the continents to observe and photograph birds and is also a world dragonfly expert. 
Brian E. Small is a full-time professional bird and nature photographer. For more than thirty years, he has traveled widely across North America to capture images of birds in their native habitats. He served as the photo editor at Birding magazine for fifteen years. Small grew up in Los Angeles, graduated from U.C.L.A. in 1982, and still lives there today with his wife Ana, daughter Nicole, and son Tyler.