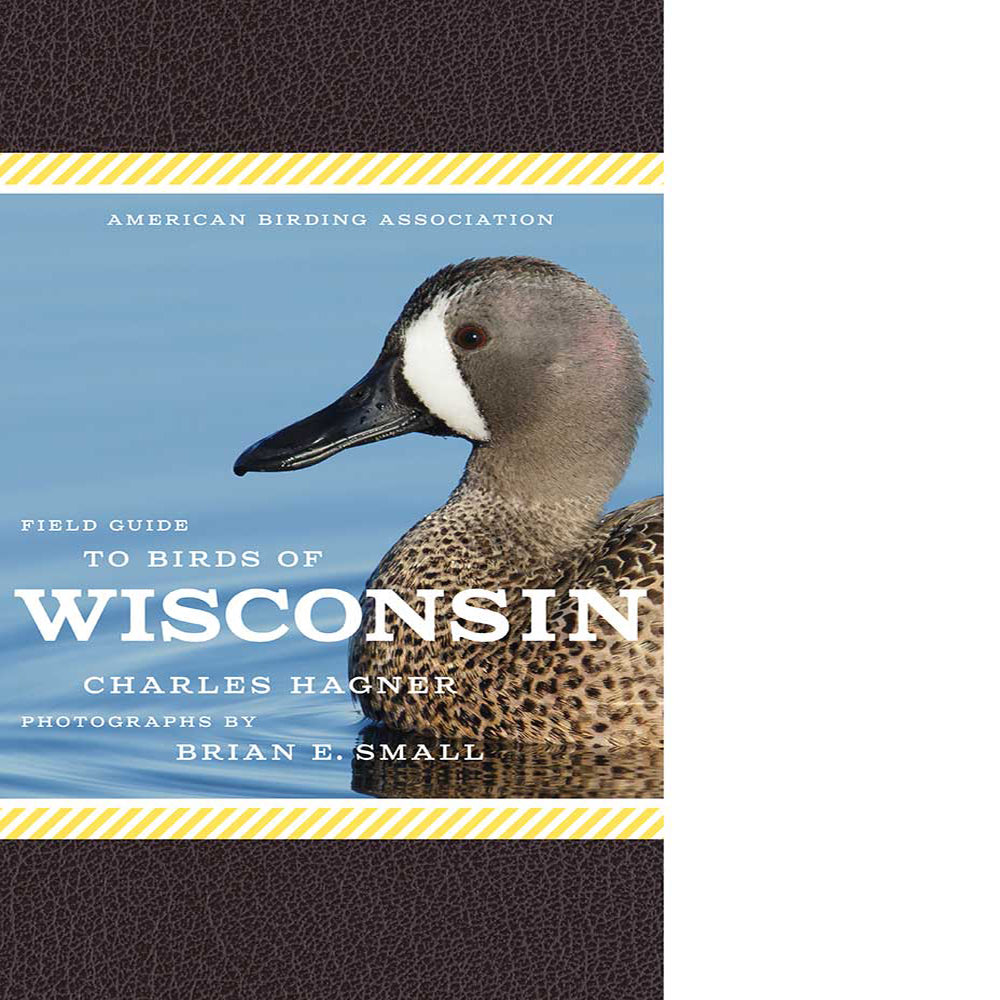 Author: Charles Hagner
Photographer: Brian E. Small
Publisher: Scott & Nix, Inc.
Celebrate the birds of the Badger State with the American Birding Association
Field Guide to Birds of Wisconsin
The most comprehensive and up-to-date photographic guide devoted to the birds of Wisconsin:
479 beautiful color photographs featuring 299 bird species in natural habitats
Clear and concise introduction, identification, habitat, and birdsong text 
Tips on when and where to see species throughout the year
Organized by type of bird from waterfowl to finches
Complete Wisconsin bird checklist, detailed map, index, and quick index
Charles Hagner is the state director of Bird City Wisconsin, the board chair of the Western Great Lakes Bird and Bat Observatory, in Port Washington, and a member of the Steering Committee of the Wisconsin Bird Conservation Initiative. From 2001 to 2017, he was the editor-in-chief of nationally distributed BirdWatching magazine, which he joined after a successful thirteen-year career as a writer and editor with Time Life Books in Alexandria, Virginia. He is the author of two previous books about birds—Guide to Ducks and Geese and Wings of Spring: Courtship, Nesting, and Fledging —an editor of several natural history books, and a frequent speaker at meetings and festivals. He has birded in over a dozen countries. He lives in Milwaukee, his hometown.